Bright Directories
Looking to create a powerful, feature-rich directory website?
Introducing
Bright Directories!
Bright Directories offers a suite of tools designed to make your directory website a success. From member management and content management to revenue generation and white-label branding, we've got you covered.
Imagine having a directory website that not only looks professional but also offers a seamless user experience, generates passive income, and reinforces your brand identity. This isn't just a dream - it's what Bright Directories can help you achieve.
Don't wait. Start your journey with Bright Directories today and unlock the full potential of your directory website.
Bright Directory All-In-One Membership Directory Software
Create beautiful membership directory pages with ease
Monetize your audience creating a membership for your business.
Pay once and grow at your pace without monthly expenses
Create Profitable and User-Friendly Directory Websites

Directory websites are powerful tools for businesses to increase online visibility and for users to find services they need.
Features like premium listings, advanced search, user reviews, and detailed business info make your directory a valuable resource for users and businesses.
Directory websites simplify finding and comparing services for users, increase online presence for businesses, and generate revenue for owners through various streams.
With the right directory software, you can easily manage your website and provide valuable tools for businesses.
Find a theme for every occasion
One of the key aspects of creating an effective directory website is choosing the right theme.
The theme sets the tone for your website and can greatly influence user experience.
Bright Directories offers a variety of themes to suit different industries and preferences.
Here are the themes you can choose from:
Member management
Simplify your directory website management with our efficient member management feature.
Imagine a world where member registrations, updates, and communication are automated, saving you time and reducing administrative workload. Visualize enhanced member engagement and streamlined revenue management.
Bright Directories member management feature helps streamline processes, enhance member engagement, and increase revenue.
Content management
Managing content on a directory website can be a complex and time-consuming task. From updating listings to adding new content, the process can quickly become overwhelming.
Without a proper system in place, you risk having outdated or inaccurate information on your site. This can lead to a poor user experience, decreased engagement, and potential loss of revenue.
Bright Directories is designed to address these challenges. It allows for easy updating and management of all content on your site, ensuring your information is always up-to-date and accurate. This not only improves the user experience but also frees up your time to focus on other important aspects of your business.
Key features include:
✔️

Intuitive Dashboard

: Benefit from the program's analysis features, even with minimum technical knowledge.
✔️

Blogs Included

: Increase website traffic and customers with blogs optimized for various keywords relevant to your website.
✔️

Events Inclusion

: Activate and schedule your gallery with our customized event calendar system.
✔️

Media Gallery

: Attract more traffic to your website with simple picture and video additions to your content entries.
✔️

Discounts

: Create and use discounts to attract viewers and members, leveraging business growth.
✔️

Google Maps

: Improve visibility and drive more traffic with precise locations and geotagging.
Revenue generation tool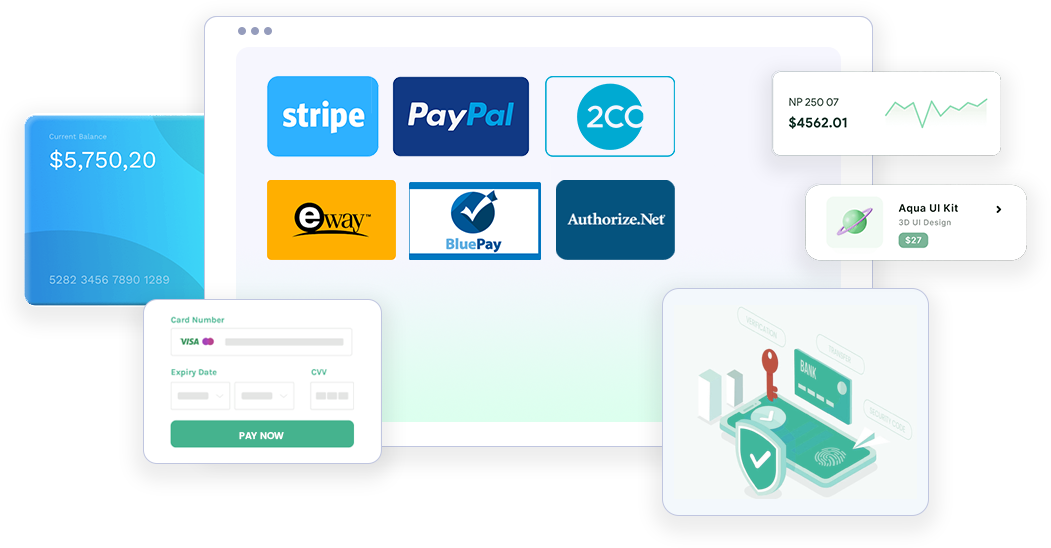 Experience the power of passive income with our Revenue Generation feature, a key component of your directory website.
As businesses invest in premium listings and services, you'll see a steady stream of income, paving the way towards financial freedom.
This isn't just a dream - numerous directory website owners have already transformed their sites into profitable ventures, achieving significant passive income and financial independence.
Key features include:
✔️

Invoicing

: Create, manage, and track invoices with ease.
✔️

Payment Processing

: Incorporate payment alternatives directly on your website.
✔️

Discounts and Refunds

: Provide discounts and coupons, with automatic balance adjustments.
✔️

Invoice and Transaction Tracking

: Manage invoices and record payments effectively.
✔️

Receipt Generation

: Automatically generate and store receipts for transactions.
✔️

Reporting

: Track, analyze, and store data with a clear and simple interface.
Custom branding & white-label
Bring your own brand identity to life on your directory website with our White-Label feature.
This powerful tool allows for complete customization, ensuring your site resonates with your unique brand ethos.
The ultimate payoff?
A stronger brand presence that fosters user loyalty, driving long-term growth and success.
Plus, say goodbye to worries about licensing and hosting – they're yours for a lifetime!
Premium add-ons
21 Super-charged directory theme plugins
Increase sign ups, automate tasks, boost revenue, improve SEO and more!
Included in the lifetime deal:
✔️

Click To Call

: Click-to-call is a recent innovation that can be easily integrated as a calling add-on by Bright Directories.
✔️

Visitor Location Tracking

: When users perform local searches on your website, the Detect Visitor Locations add-on.
✔️

Invoice Download Plugin

: Downloadable PDF invoices are essential for any business that wants to keep.
✔️

Category Filter Plugin

: Users can do simultaneous searches across several categories thanks to the Dynamic.
✔️

Essential Business Categories

: Spend your time building the business and avoid wasting time manually adding categories.
✔️

Easy Way member registration

: New users no longer need to visit your registration page; they can now quickly register.
✔️

Featured Plugin for Members

: This add-on enables you to manually select members, both new and old.
✔️

Featured Plugin for Blog

: It is now possible to manually feature articles to display on a slider on your homepage.
✔️

GDPR Compliance Plugin

: It is simpler to obtain consent from a user before they enter their personal information.
✔️

Google Translation

: Your website will have a drop-down menu with a language selection option thanks.
✔️

Grid View Search Result

: Your directory website presents search results for users, posts, and more by default in a list format.
✔️

Slider Plugin for Home page

: With the Homepage Background Slider add-on, energize your website.
✔️

Express search Result Plugin

: Users can view more search results right away without having to visit a new.
✔️

Facebook Login

: This effortlessly interacts with the standard registration and login process. From the.
✔️

Google Login

: This Plugin interacts with the standard registration and login process.
✔️

Profile Plugin

: This plugin allows members to customize their member profile pages by adding their profile.
✔️

Review Plugin

: We offer your members the best option to respond to customer reviews that have been.
✔️

Pricing Plugin

: The default pricing page on websites powered by Bright Directories uses the built-in webpage.
✔️

Events Calendar Plugin

: Your website's published events will all be constantly and automatically organized.
✔️

SSL Secure website

: At Bright Directories, we value your privacy and security through a secure website.
✔️

Carousel Plugin

: Instead of using the multi-row layout that is by default, show streaming posts on the homepage.
Don't wait – seize this limited-time opportunity to get lifetime access to the SaaSWiz Bright Directory deal.
Deal Specifics
Soloprenuer
---
$79
1 Website
50.000 members / website
Lifetime access to Bright Directories
All future updates included
21 Premium Add-ons
Future add-ons included (unless 3rd party costs exist)
Business
---
$249
5 Websites
50.000 members / website
Lifetime access to Bright Directories
All future updates included
21 Premium Add-ons
Future add-ons included (unless 3rd party costs exist)
Agency
---
$799
20 Websites
50.000 members / website
Lifetime access to Bright Directories
All future updates included
21 Premium Add-ons
Future add-ons included (unless 3rd party costs exist)